Implementing IXmlWriter Part 8: Supporting WriteStartAttribute() and WriteEndAttribute()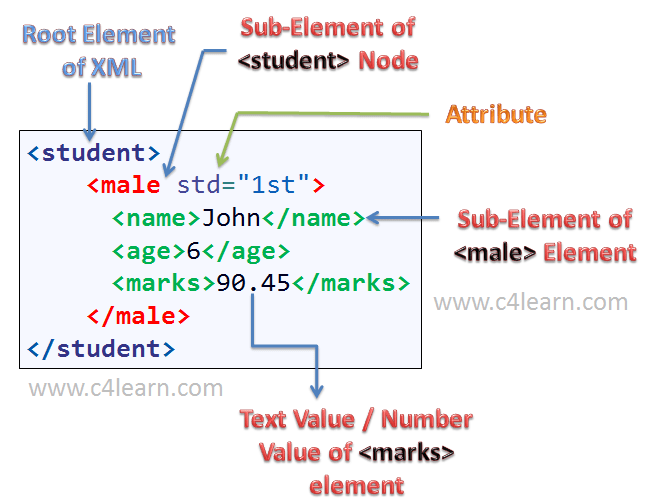 This is part 8/14 of my Implementing IXmlWriter post series.
Today I will add support for the functions WriteStartAttribute() and WriteEndAttribute() to last time's IXmlWriter.
These functions are (obviously) used to denote the start and end of an attribute; the attribute value is written using WriteString() (this usage is analogous to WriteStartElement() and WriteEndElement()). Because WriteString() must now be aware of whether it is writing an attribute value or element content, I must keep track of the state the IXmlWriter is in — a change that affects nearly every function.
The current state of the IXmlWriter is very important. Not only does it determine what type of encoding WriteString() must use, it also determines what operations are valid at what time. For example, it doesn't make sense for a user to call WriteAttributeString() unless an element is still opened. In other words, the function call sequence WriteStartElement(), WriteString(), WriteAttributeString() is clearly illegal. To this end, I define a number of different states (see enum WriteState below), and most functions check this state to determine whether or not they should allow the action. Generating errors for illegal operations given the current IXmlWriter state is unimplemented but left as a TODO comment. Note my extensive use of the switch statement; I even use it for consistency's sake when it may be a tiny bit less code to use if/else (e.g. WriteEndAttribute()). Also note that I use the switch statement's fall-through feature to allow processing to continue as if the IXmlWriter is in a different state; these occurrences are clearly indicated with a // FALL THROUGH comment.
Here's the test case:
 1


 2


 3


 4


 5


 6


 7


 8


 9


10


11


StringXmlWriter xmlWriter;
xmlWriter.WriteStartElement(

"root"

);
  xmlWriter.WriteStartElement(

"element"

);
    xmlWriter.WriteStartAttribute(

"att"

);
      xmlWriter.WriteString(

"

\"

&"

);
    xmlWriter.WriteEndAttribute();
  xmlWriter.WriteEndElement();
xmlWriter.WriteEndElement();

std

::

string strXML 

=

 xmlWriter.GetXmlString();


// strXML should be <root><element att="&quot;&amp;"/></root>

Here's the new header file:
 1


 2


 3


 4


 5


 6


 7


 8


 9


10


11


12


13


14


15


16


17


18


19


20


21


22


23


24


25


26


27


28


29


30


31


32


33


34


35


36


// StringXmlWriter.h





class

 

StringXmlWriter


{


private

:


    

enum

 

WriteState


    {
        WriteState_Attribute, 

// An attribute value is being written


        WriteState_Content, 

// Element content is being written


        WriteState_Element, 

// An element start tag has been written (and is unclosed)


        WriteState_Start, 

// No Write() methods have been called


    };

    WriteState m_writeState;
    std

::

stack

<

std

::

string

>

 m_openedElements;
    std

::

string m_xmlStr;



public

:


    StringXmlWriter();

    std

::

string GetXmlString() 

const

;
    

void

 

WriteAttributeString

(

const

 std

::

string

&

 localName,
                              

const

 std

::

string

&

 text);
    

void

 

WriteElementString

(

const

 std

::

string

&

 localName,
                            

const

 std

::

string

&

 text);
    

void

 

WriteEndAttribute

();
    

void

 

WriteEndElement

();
    

void

 

WriteStartAttribute

(

const

 std

::

string

&

 localName);
    

void

 

WriteStartElement

(

const

 std

::

string

&

 localName);
    

void

 

WriteString

(

const

 std

::

string

&

 text);



private

:


    

// Disable copy construction and assignment


    StringXmlWriter(

const

 StringXmlWriter

&

);
    StringXmlWriter

&

 

operator

=

(

const

 StringXmlWriter

&

);
};

Here's the new implementation file:
  1


  2


  3


  4


  5


  6


  7


  8


  9


 10


 11


 12


 13


 14


 15


 16


 17


 18


 19


 20


 21


 22


 23


 24


 25


 26


 27


 28


 29


 30


 31


 32


 33


 34


 35


 36


 37


 38


 39


 40


 41


 42


 43


 44


 45


 46


 47


 48


 49


 50


 51


 52


 53


 54


 55


 56


 57


 58


 59


 60


 61


 62


 63


 64


 65


 66


 67


 68


 69


 70


 71


 72


 73


 74


 75


 76


 77


 78


 79


 80


 81


 82


 83


 84


 85


 86


 87


 88


 89


 90


 91


 92


 93


 94


 95


 96


 97


 98


 99


100


101


102


103


104


105


106


107


108


109


110


111


112


113


114


115


116


117


118


119


120


121


122


123


124


125


126


127


128


129


130


131


132


133


134


135


136


137


138


139


140


141


142


143


144


145


146


147


148


149


150


151


152


153


154


155


156


157


158


159


160


161


162


163


164


165


166


167


168


169


170


171


172


173


174


175


176


177


178


179


180


181


182


183


184


185


186


187


188


189


190


191


192


193


194


195


196


197


198


199


200


201


// StringXmlWriter.cpp





#include

 

"StringXmlWriter.h"







#define ARRAYSIZE(x) ( sizeof(x) / sizeof(x[0]) )





struct

 

CharTranslation


{
    

char

 OriginalChar;
    

const

 

char

*

 ReplacementString;
};



static

 

const

 CharTranslation AttributeValueTranslations[] 

=


{
    { 

'"'

, 

"""

 },
    { 

'&'

, 

"&"

 },
};



static

 

const

 CharTranslation CharDataTranslations[] 

=


{
    { 

'&'

, 

"&"

 },
    { 

'<'

, 

"&lt;"

 },
    { 

'>'

, 

"&gt;"

 },
};



struct

 

OriginalCharEquals

 

:


    

public

 std

::

binary_function

<

CharTranslation, 

char

, 

bool

>


{
    

bool

 

operator

() (

const

 CharTranslation

&

 translation, 

char

 ch) 

const


    {
        

return

 (translation.OriginalChar 

==

 ch);
    }
};



static

 std

::

string TranslateString(

const

 std

::

string

&

 originalStr,
                                   

const

 CharTranslation

*

 translations,
                                   

int

 numTranslations)
{
    

// Actually one past end, needed for proper std::find_if semantics


    

const

 CharTranslation

*

 endTranslations 

=

 translations 

+

 numTranslations;

    std

::

string translatedStr;
    

for

 (std

::

string

::

const_iterator stringIter 

=

 originalStr.begin();
         stringIter 

!=

 originalStr.end();
         

++

stringIter)
    {
        

char

 ch 

=

 

*

stringIter;
        

const

 CharTranslation

*

 translation 

=

 std

::

find_if
            (
            translations,
            endTranslations,
            std

::

bind2nd(OriginalCharEquals(), ch)
            );
        

if

 (translation 

!=

 endTranslations)
        {
            translatedStr 

+=

 translation

->

ReplacementString;
        }
        

else


        {
            translatedStr 

+=

 ch;
        }
    }

    

return

 translatedStr;
}

StringXmlWriter

::

StringXmlWriter() 

:


    m_writeState(WriteState_Start)
{
}

std

::

string StringXmlWriter

::

GetXmlString() 

const


{
    

return

 m_xmlStr;
}



void

 StringXmlWriter

::

WriteAttributeString(

const

 std

::

string

&

 localName,
                                           

const

 std

::

string

&

 text)
{
    WriteStartAttribute(localName);
    WriteString(text);
    WriteEndAttribute();
}



void

 StringXmlWriter

::

WriteElementString(

const

 std

::

string

&

 localName,
                                         

const

 std

::

string

&

 text)
{
    WriteStartElement(localName);
    WriteString(text);
    WriteEndElement();
}



void

 StringXmlWriter

::

WriteEndAttribute()
{
    

switch

 (m_writeState)
    {
    

case

 

WriteState_Attribute

:
        m_xmlStr 

+=

 

'"'

;
        m_writeState 

=

 WriteState_Element;
        

break

;
    

default

:


        

// TODO: Generate error


        

break

;
    }
}



void

 StringXmlWriter

::

WriteEndElement()
{
    

switch

 (m_writeState)
    {
    

case

 

WriteState_Content

:
        {
            m_xmlStr 

+=

 

"</"

;
            m_xmlStr 

+=

 m_openedElements.top();
            m_xmlStr 

+=

 

'>'

;
            m_openedElements.pop();
            m_writeState 

=

 WriteState_Content;
            

break

;
        }
    

case

 

WriteState_Element

:
        {
            m_xmlStr 

+=

 

"/>"

;
            m_openedElements.pop();
            m_writeState 

=

 WriteState_Content;
            

break

;
        }
    

default

:


        

// TODO: Generate error


        

break

;
    }
}



void

 StringXmlWriter

::

WriteStartAttribute(

const

 std

::

string

&

 localName)
{
    

switch

 (m_writeState)
    {
    

case

 

WriteState_Element

:
        m_xmlStr 

+=

 

' '

;
        m_xmlStr 

+=

 localName;
        m_xmlStr 

+=

 

"=

\"

"

;
        m_writeState 

=

 WriteState_Attribute;
        

break

;
    

default

:


        

// TODO: Generate error


        

break

;
    }
}



void

 StringXmlWriter

::

WriteStartElement(

const

 std

::

string

&

 localName)
{
    

switch

 (m_writeState)
    {
    

case

 

WriteState_Element

:
        

// An element is currently open. Close the element so we can open


        

// a new one.


        m_xmlStr 

+=

 

'>'

;
        

// FALL THROUGH


    

case

 

WriteState_Content

:
    

case

 

WriteState_Start

:
        m_openedElements.push(localName);
        m_xmlStr 

+=

 

'<'

;
        m_xmlStr 

+=

 localName;
        m_writeState 

=

 WriteState_Element;
        

break

;
    

default

:


        

// TODO: Generate error


        

break

;
    }
}



void

 StringXmlWriter

::

WriteString(

const

 std

::

string

&

 text)
{
    

switch

 (m_writeState)
    {
    

case

 

WriteState_Attribute

:
        m_xmlStr 

+=

 TranslateString
            (
            text,
            AttributeValueTranslations,
            ARRAYSIZE(AttributeValueTranslations)
            );
        

break

;
    

case

 

WriteState_Element

:
        

// An element is currently open. Close the element so we can start


        

// writing the element content.


        m_xmlStr 

+=

 

'>'

;
        m_writeState 

=

 WriteState_Content;
        

// FALL THROUGH


    

case

 

WriteState_Content

:
        m_xmlStr 

+=

 TranslateString
            (
            text,
            CharDataTranslations,
            ARRAYSIZE(CharDataTranslations)
            );
        

break

;
    

default

:


        

// TODO: Generate error


        

break

;
    }
}