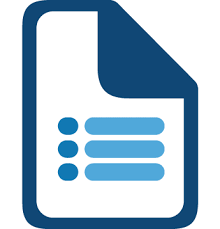 This is part 9/14 of my Implementing IXmlWriter post series.
Today I will add support for the functions WriteStartDocument() and WriteEndDocument() to last time's IXmlWriter.
WriteStartDocument() writes the XML declaration (i.e. <?xml version="1.0"?>) and WriteEndDocument() closes all open attributes and elements and sets the IXmlWriter back in the initial state. Adding support for these functions is straightforward. Note that I have introduced a new IXmlWriter state called WriteState_Prolog; this will be important later.
Here's the test case:
StringXmlWriter xmlWriter;
xmlWriter.WriteStartDocument();
  xmlWriter.WriteStartElement(

"root"

);
    xmlWriter.WriteStartElement(

"child"

);
      xmlWriter.WriteStartAttribute(

"att"

);
        xmlWriter.WriteString(

"value"

);
xmlWriter.WriteEndDocument();

std

::

string strXML 

=

 xmlWriter.GetXmlString();


// strXML should be <?xml version="1.0"?><root><child att="value"/></root>

Here's the new header file:
// StringXmlWriter.h





class

 

StringXmlWriter


{


private

:


    

enum

 

WriteState


    {
        WriteState_Attribute, 

// An attribute value is being written


        WriteState_Content, 

// Element content is being written


        WriteState_Element, 

// An element start tag has been written (and is unclosed)


        WriteState_Prolog, 

// The prolog is being written


        WriteState_Start, 

// No Write() methods have been called


    };

    WriteState m_writeState;
    std

::

stack

<

std

::

string

>

 m_openedElements;
    std

::

string m_xmlStr;



public

:


    StringXmlWriter();

    std

::

string GetXmlString() 

const

;
    

void

 

WriteAttributeString

(

const

 std

::

string

&

 localName,
                              

const

 std

::

string

&

 text);
    

void

 

WriteElementString

(

const

 std

::

string

&

 localName,
                            

const

 std

::

string

&

 text);
    

void

 

WriteEndAttribute

();
    

void

 

WriteEndDocument

();
    

void

 

WriteEndElement

();
    

void

 

WriteStartAttribute

(

const

 std

::

string

&

 localName);
    

void

 

WriteStartDocument

();
    

void

 

WriteStartElement

(

const

 std

::

string

&

 localName);
    

void

 

WriteString

(

const

 std

::

string

&

 text);



private

:


    

// Disable copy construction and assignment


    StringXmlWriter(

const

 StringXmlWriter

&

);
    StringXmlWriter

&

 

operator

=

(

const

 StringXmlWriter

&

);
};

Here's the new implementation file:
// StringXmlWriter.cpp





#include

 

"StringXmlWriter.h"







#define ARRAYSIZE(x) ( sizeof(x) / sizeof(x[0]) )





struct

 

CharTranslation


{
    

char

 OriginalChar;
    

const

 

char

*

 ReplacementString;
};



static

 

const

 CharTranslation AttributeValueTranslations[] 

=


{
    { 

'"'

, 

"""

 },
    { 

'&'

, 

"&"

 },
};



static

 

const

 CharTranslation CharDataTranslations[] 

=


{
    { 

'&'

, 

"&"

 },
    { 

'<'

, 

"&lt;"

 },
    { 

'>'

, 

"&gt;"

 },
};



struct

 

OriginalCharEquals

 

:


    

public

 std

::

binary_function

<

CharTranslation, 

char

, 

bool

>


{
    

bool

 

operator

() (

const

 CharTranslation

&

 translation, 

char

 ch) 

const


    {
        

return

 (translation.OriginalChar 

==

 ch);
    }
};



static

 std

::

string TranslateString(

const

 std

::

string

&

 originalStr,
                                   

const

 CharTranslation

*

 translations,
                                   

int

 numTranslations)
{
    

// Actually one past end, needed for proper std::find_if semantics


    

const

 CharTranslation

*

 endTranslations 

=

 translations 

+

 numTranslations;

    std

::

string translatedStr;
    

for

 (std

::

string

::

const_iterator stringIter 

=

 originalStr.begin();
         stringIter 

!=

 originalStr.end();
         

++

stringIter)
    {
        

char

 ch 

=

 

*

stringIter;
        

const

 CharTranslation

*

 translation 

=

 std

::

find_if
            (
            translations,
            endTranslations,
            std

::

bind2nd(OriginalCharEquals(), ch)
            );
        

if

 (translation 

!=

 endTranslations)
        {
            translatedStr 

+=

 translation

->

ReplacementString;
        }
        

else


        {
            translatedStr 

+=

 ch;
        }
    }

    

return

 translatedStr;
}

StringXmlWriter

::

StringXmlWriter() 

:

 m_writeState(WriteState_Start)
{
}

std

::

string StringXmlWriter

::

GetXmlString() 

const


{
    

return

 m_xmlStr;
}



void

 StringXmlWriter

::

WriteAttributeString(

const

 std

::

string

&

 localName,
                                           

const

 std

::

string

&

 text)
{
    WriteStartAttribute(localName);
    WriteString(text);
    WriteEndAttribute();
}



void

 StringXmlWriter

::

WriteElementString(

const

 std

::

string

&

 localName,
                                         

const

 std

::

string

&

 text)
{
    WriteStartElement(localName);
    WriteString(text);
    WriteEndElement();
}



void

 StringXmlWriter

::

WriteEndAttribute()
{
    

switch

 (m_writeState)
    {
    

case

 WriteState_Attribute:
        m_xmlStr 

+=

 

'"'

;
        m_writeState 

=

 WriteState_Element;
        

break

;
    

default

:


        

// TODO: Generate error


        

break

;
    }
}



void

 StringXmlWriter

::

WriteEndDocument()
{
    

switch

 (m_writeState)
    {
    

case

 WriteState_Attribute:
        WriteEndAttribute();
        

// FALL THROUGH


    

case

 WriteState_Element:
        

while

 (

!

m_openedElements.empty())
        {
            WriteEndElement();
        }
        

break

;
    

default

:


        

// TODO: Generate error


        

break

;
    }

    m_writeState 

=

 WriteState_Start;
}



void

 StringXmlWriter

::

WriteEndElement()
{
    

switch

 (m_writeState)
    {
    

case

 WriteState_Content:
        {
            m_xmlStr 

+=

 

"</"

;
            m_xmlStr 

+=

 m_openedElements.top();
            m_xmlStr 

+=

 

'>'

;
            m_openedElements.pop();
            m_writeState 

=

 WriteState_Content;
            

break

;
        }
    

case

 WriteState_Element:
        {
            m_xmlStr 

+=

 

"/>"

;
            m_openedElements.pop();
            m_writeState 

=

 WriteState_Content;
            

break

;
        }
    

default

:


        

// TODO: Generate error


        

break

;
    }
}



void

 StringXmlWriter

::

WriteStartAttribute(

const

 std

::

string

&

 localName)
{
    

switch

 (m_writeState)
    {
    

case

 WriteState_Element:
        m_xmlStr 

+=

 

' '

;
        m_xmlStr 

+=

 localName;
        m_xmlStr 

+=

 

"=

\"

"

;
        m_writeState 

=

 WriteState_Attribute;
        

break

;
    

default

:


        

// TODO: Generate error


        

break

;
    }
}



void

 StringXmlWriter

::

WriteStartDocument()
{
    

switch

 (m_writeState)
    {
    

case

 WriteState_Start:
        m_xmlStr 

+=

 

"<?xml version=

\"

1.0

\"

?>"

;
        m_writeState 

=

 WriteState_Prolog;
        

break

;
    

default

:


        

// TODO: Generate error


        

break

;
    }
}



void

 StringXmlWriter

::

WriteStartElement(

const

 std

::

string

&

 localName)
{
    

switch

 (m_writeState)
    {
    

case

 WriteState_Element:
        

// An element is currently open. Close the element so we can open


        

// a new one.


        m_xmlStr 

+=

 

'>'

;
        

// FALL THROUGH


    

case

 WriteState_Content:
    

case

 WriteState_Prolog:
    

case

 WriteState_Start:
        m_openedElements.push(localName);
        m_xmlStr 

+=

 

'<'

;
        m_xmlStr 

+=

 localName;
        m_writeState 

=

 WriteState_Element;
        

break

;
    

default

:


        

// TODO: Generate error


        

break

;
    }
}



void

 StringXmlWriter

::

WriteString(

const

 std

::

string

&

 text)
{
    

switch

 (m_writeState)
    {
    

case

 WriteState_Attribute:
        m_xmlStr 

+=

 TranslateString
            (
            text,
            AttributeValueTranslations,
            ARRAYSIZE(AttributeValueTranslations)
            );
        

break

;
    

case

 WriteState_Element:
        

// An element is currently open. Close the element so we can start


        

// writing the element content.


        m_xmlStr 

+=

 

'>'

;
        m_writeState 

=

 WriteState_Content;
        

// FALL THROUGH


    

case

 WriteState_Content:
        m_xmlStr 

+=

 TranslateString
            (
            text,
            CharDataTranslations,
            ARRAYSIZE(CharDataTranslations)
            );
        

break

;
    

default

:


        

// TODO: Generate error


        

break

;
    }
}