Practical Bazel: Downloading Private Release Assets from GitHub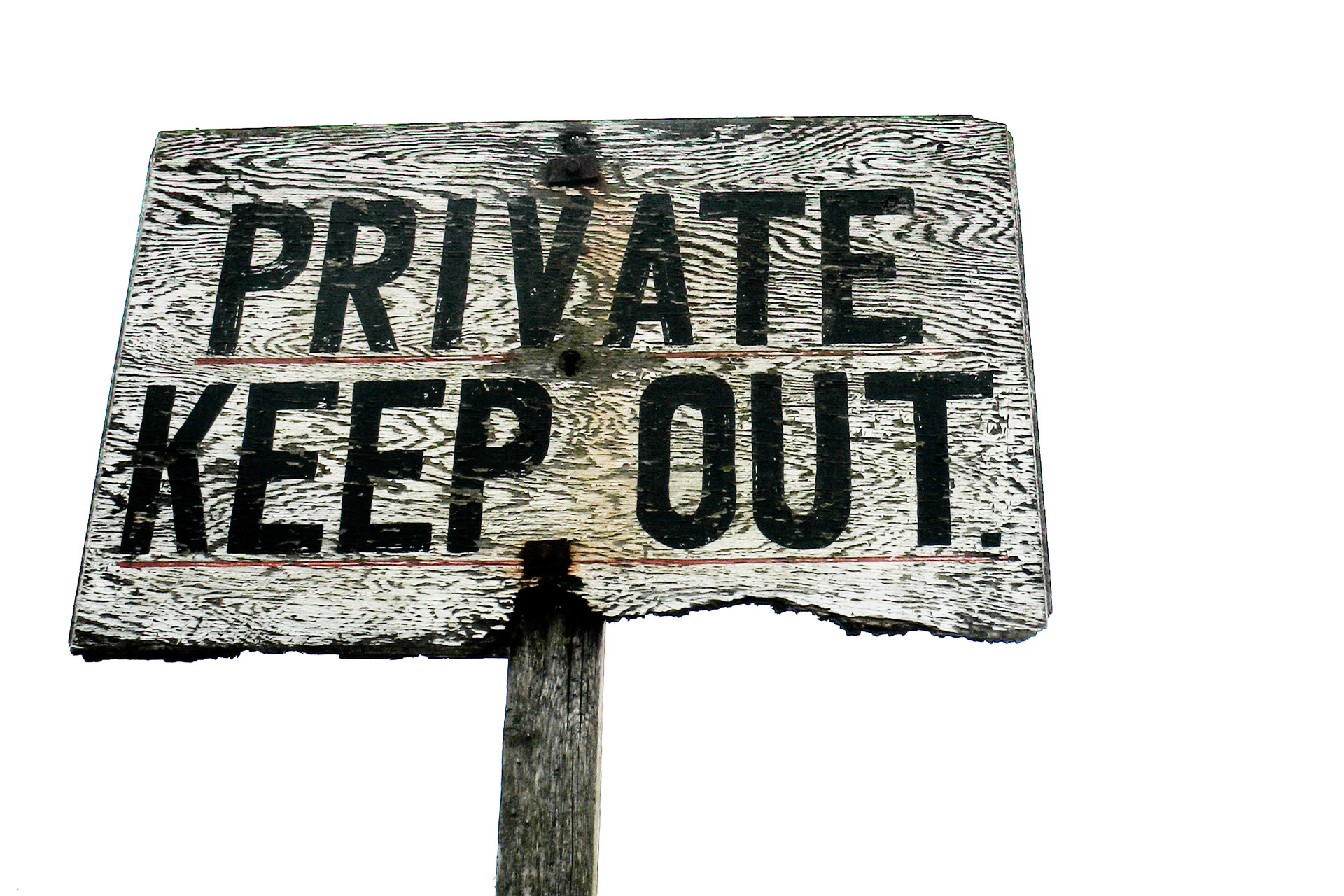 Downloading a private release asset from GitHub given only its name and tag requires a complicated series of interactions with the GitHub API. This blog post explains how to write two repository rules which make dealing with private release assets in Bazel easy.
GitHub does not expose the URLs of private release assets directly. Instead, you must use the GitHub API to download private release assets. Naturally, you need to have a valid GitHub authentication token with permissions to download the private asset.
Here's how to use the GitHub API to download a private release asset step-by-step:
Download a list of releases:
1


2


3


4


GET /repos/my_org/my_private_ruleset/releases HTTP/2


Host: api.github.com


Authorization: Bearer gho_MyGitHubAuthToken


x-github-api-version: 2022-11-28

 1


 2


 3


 4


 5


 6


 7


 8


 9


10


11


12


13


14


HTTP/

2

 

200




server:

 

GitHub.com




...



[
  {
    

"url"

: 

"https://api.github.com/repos/my_org/my_private_ruleset/releases/90844825"

,
    

"name"

: 

"1.0"

,
    

"assets_url"

: 

"https://api.github.com/repos/my_org/my_private_ruleset/releases/90844825/assets"

,
    

"tag_name"

: 

"release-1.0"

,
    

...


  },
  

...


]

Find the release you want by tag name, and then follow its assets_url to download the assets for that release:
1


2


3


4


GET /repos/my_org/my_private_ruleset/releases/90844825/assets HTTP/2


Host: api.github.com


Authorization: Bearer gho_MyGitHubAuthToken


x-github-api-version: 2022-11-28

 1


 2


 3


 4


 5


 6


 7


 8


 9


10


11


12


HTTP/

2

 

200




server:

 

GitHub.com




...



[
  {
    

"url"

: 

"https://api.github.com/repos/my_org/my_private_ruleset/releases/assets/93745456"

,
    

"name"

: 

"my_private_ruleset-1.0.tar.gz"

,
    

...


  },
  

...


]

Find the asset you want by name, and then perform a HTTP GET on its url with the HTTP header Accept: application/octet-stream:
1


2


3


4


5


GET /repos/my_org/my_private_ruleset/releases/90844825/assets/93745456 HTTP/2


Host: api.github.com


Accept: application/octet-stream


x-github-api-version: 2022-11-28


authorization: Bearer gho_MyGitHubAuthToken

1


2


3


4


5


HTTP/

2

 

200




server:

 

GitHub.com




...





(contents

 

of

 

my_private_ruleset

-1.0

.tar.gz)



Alternatively, we can use the gh command-line tool to download assets:
| | |
| --- | --- |
| 1 | gh release download 1.0 --repo my_org/my_private_ruleset --pattern my_private_ruleset-1.0.tar.gz |
We will wrap up this functionality into a Bazel "class" which will be used by multiple repository rules. Since the Bazel HTTP downloader doesn't allow us to set custom Accept request headers, we will implement the HTTP interactions using curl:
  1


  2


  3


  4


  5


  6


  7


  8


  9


 10


 11


 12


 13


 14


 15


 16


 17


 18


 19


 20


 21


 22


 23


 24


 25


 26


 27


 28


 29


 30


 31


 32


 33


 34


 35


 36


 37


 38


 39


 40


 41


 42


 43


 44


 45


 46


 47


 48


 49


 50


 51


 52


 53


 54


 55


 56


 57


 58


 59


 60


 61


 62


 63


 64


 65


 66


 67


 68


 69


 70


 71


 72


 73


 74


 75


 76


 77


 78


 79


 80


 81


 82


 83


 84


 85


 86


 87


 88


 89


 90


 91


 92


 93


 94


 95


 96


 97


 98


 99


100


101


102


103


104


105


106


107


108


109


110


111


112


113


114


115


116


117


118


119


120


121


122


123


124


125


126


127


128


129


130


131


132


133


134


135


136


137


138


139


140


141


142


143


144


145


146


147


148


149


150


151


152


153


154


155


156


157


158


159


160


161


162


163


164


165


166


167


168


169


170


171


172


173


174


175


176


177


178


179


180


181


182


183


184


185


186


187


188


189


190


191


192


193


194


195


196


197


198


199


200


201


202


203


204


205


206


207


208


209


210


211


212


213


214


215


216


217


218


219


220


221


222


223


224


225


226


227


228


229


230


231


232


233


234


235


236


237


238


239


240


241


242


243


244


245


246


247


248


249


250


251


252


253


254


255


256


257


258


259


260


261


262


263


264


265


266


267


268


269


270


271


272


273


274


# github_release_context.bzl: A "class" which allows multiple rules to share




# code for downloading GitHub release assets




#




# Example usage:




#   gh = github_release_context(repository_ctx)




#   gh.download(gh, owner, repo, tag_name, asset_name, output)



load(
    

"@bazel_tools//tools/build_defs/repo:utils.bzl"

,
    

"read_netrc"

,
    

"read_user_netrc"

,
    

"use_netrc"

,
)



def

 

_calculate_sha256

(gh, file):
    

"""Calculates the sha256 hash of a file"""


    res 

=

 gh

.

execute([

"sha256sum"

, file])
    

if

 res

.

return_code 

!=

 

0

:
        fail(

"sha256sum failed: "

 

+

 res

.

stderr)
    actual_sha256 

=

 res

.

stdout

.

split(

" "

)[

0

]
    

return

 actual_sha256



def

 

_download_ex

(gh, url, output, executable 

=

 

False

, sha256 

=

 

""

, headers 

=

 {}):
    

"""Simplified repository_ctx.download() with support for specifying custom


    HTTP request headers."""


    

if

 

not

 gh

.

which(

"curl"

):
        fail(

"curl binary not found"

)

    args 

=

 [

"curl"

, 

"--silent"

, 

"-o"

, output, 

"--write-out"

, 

"%

{http_code}

"

, 

"--location"

]
    

for

 k, v 

in

 headers

.

items():
        args

.

extend([

"-H"

, 

"

{k}

: 

{v}

"

.

format(k 

=

 k, v 

=

 v)])
    args

.

append(url)
    res 

=

 gh

.

execute(args)
    

if

 res

.

return_code 

!=

 

0

:
        fail(

"curl failed: "

 

+

 res

.

stderr)

    http_response_code 

=

 

int

(res

.

stdout)
    

if

 http_response_code 

<

 

200

 

or

 http_response_code 

>

 

299

:
        fail(

"Download of 

{url}

 failed with HTTP response code 

{http_response_code}

"

.

format(
            url 

=

 url,
            http_response_code 

=

 http_response_code
        ))

    actual_sha256 

=

 gh

.

_calculate_sha256(gh, output)
    

if

 sha256 

and

 actual_sha256 

!=

 sha256:
        fail(

"sha256 mismatch: expected 

{}

 actual 

{}

"

.

format(sha256, actual_sha256))

    

if

 executable:
        res 

=

 gh

.

execute([

"chmod"

, 

"+x"

, output])
        

if

 res

.

return_code 

!=

 

0

:
            fail(

"marking file executable failed: "

 

+

 res

.

stderr)

    

return

 struct(
        success 

=

 

True

,
        sha256 

=

 actual_sha256,
    )



def

 

_get_github_auth_token

(gh, netrc):
    

"""Gets the github auth token from ~/.netrc"""


    

if

 netrc:
        netrc 

=

 read_netrc(gh, netrc)
    

elif

 

"NETRC"

 

in

 gh

.

os

.

environ:
        netrc 

=

 read_netrc(gh, gh

.

os

.

environ[

"NETRC"

])
    

else

:
        netrc 

=

 read_user_netrc(gh)

    

for

 host 

in

 [

"github.com"

, 

"api.github.com"

]:
        url 

=

 

"https://

{host}

/"

.

format(host 

=

 host)
        auth_dict 

=

 use_netrc(netrc, [url], {host: 

"Bearer <password>"

})
        

if

 auth_dict:
            

return

 auth_dict[url][

"password"

]

    fail(

"""Could not find GitHub auth token.  Add the following line to your ~/.netrc:





machine github.com password ghp_...





Where ghp_... is a GitHub personal access token with permissions to download release assets.


"""

)



def

 

_get_github_release_id

(gh, owner, repo, tag_name, auth_token):
    

"""Gets the release id of a GitHub release"""


    releases_file 

=

 

"releases.json"


    gh

.

_download_ex(
        gh,
        url 

=

 

"https://api.github.com/repos/

{owner}

/

{repo}

/releases"

.

format(
            owner 

=

 owner,
            repo 

=

 repo),
        output 

=

 releases_file,
        headers 

=

 {
            

"Accept"

: 

"application/vnd.github+json"

,
            

"Authorization"

: 

"Bearer 

{auth_token}

"

.

format(auth_token 

=

 auth_token),
            

"X-GitHub-Api-Version"

: 

"2022-11-28"

,
        },
    )
    releases 

=

 json

.

decode(gh

.

read(releases_file))
    gh

.

delete(releases_file)
    

for

 release 

in

 releases:
        

if

 release[

"tag_name"

] 

==

 tag_name:
            

return

 release[

"id"

]
    fail(

"Could not find release with tag 

{tag_name}

 in 

{owner}

/

{repo}

"

.

format(
        tag_name 

=

 tag_name,
        owner 

=

 owner,
        repo 

=

 repo))



def

 

_get_github_release_asset_id

(gh, owner, repo, release_id, asset_name, auth_token):
    

"""Gets the asset id of an asset within a GitHub release"""


    assets_file 

=

 

"assets.json"


    gh

.

_download_ex(
        gh,
        url 

=

 

"https://api.github.com/repos/

{owner}

/

{repo}

/releases/

{release_id}

/assets"

.

format(
            owner 

=

 owner,
            repo 

=

 repo,
            release_id 

=

 release_id),
        output 

=

 assets_file,
        headers 

=

 {
            

"Accept"

: 

"application/vnd.github+json"

,
            

"Authorization"

: 

"Bearer 

{auth_token}

"

.

format(auth_token 

=

 auth_token),
            

"X-GitHub-Api-Version"

: 

"2022-11-28"

,
        },
    )
    assets 

=

 json

.

decode(gh

.

read(assets_file))
    gh

.

delete(assets_file)
    

for

 asset 

in

 assets:
        

if

 asset[

"name"

] 

==

 asset_name:
            

return

 asset[

"id"

]
    fail(

"Could not find asset named 

{asset_name}

 in 

{owner}

/

{repo}

 release 

{release_id}

"

.

format(
        asset_name 

=

 asset_name,
        owner 

=

 owner,
        repo 

=

 repo,
        release_id 

=

 release_id))



def

 

_download_with_http_client

(gh, owner, repo, tag_name, asset_name, output,
    executable 

=

 

False

, netrc 

=

 

None

, sha256 

=

 

""

):
    

"""Downloads an asset from github using HTTP requests"""


    github_auth_token 

=

 gh

.

_get_github_auth_token(gh, netrc)

    release_id 

=

 gh

.

_get_github_release_id(
        gh,
        owner 

=

 owner,
        repo 

=

 repo,
        tag_name 

=

 tag_name,
        auth_token 

=

 github_auth_token,
    )

    asset_id 

=

 gh

.

_get_github_release_asset_id(
        gh,
        owner 

=

 owner,
        repo 

=

 repo,
        release_id 

=

 release_id,
        asset_name 

=

 asset_name,
        auth_token 

=

 github_auth_token,
    )

    

return

 gh

.

_download_ex(
        gh,
        url 

=

 

"https://api.github.com/repos/

{owner}

/

{repo}

/releases/assets/

{asset_id}

"

.

format(
            owner 

=

 owner,
            repo 

=

 repo,
            asset_id 

=

 asset_id),
        headers 

=

 {
            

# Note the required use of a custom request header to download the release _content_


            

"Accept"

: 

"application/octet-stream"

,
            

"X-GitHub-Api-Version"

: 

"2022-11-28"

,
            

"Authorization"

: 

"Bearer 

{}

"

.

format(github_auth_token),
        },
        sha256 

=

 sha256,
        executable 

=

 executable,
        output 

=

 output,
    )



def

 

_download_with_gh_cli

(gh, owner, repo, tag_name, asset_name, output,
    executable 

=

 

False

, sha256 

=

 

""

):
    

"""Downloads an asset from github using the gh(1) tool"""


    

if

 

not

 gh

.

which(

"gh"

):
        fail(

"gh binary not found"

)

    owner_repo 

=

 

"

{}

/

{}

"

.

format(owner, repo)
    res 

=

 gh

.

execute([
        

"gh"

, 

"release"

, 

"download"

,
        

"--repo"

, owner_repo,
        

"--pattern"

, asset_name,
        

"--output"

, output,
        tag_name])
    

if

 res

.

return_code 

!=

 

0

:
        fail(

"gh release download --repo 

{r}

 --pattern 

{a}

 

{t}

 failed: 

{stderr}

"

.

format(
            r 

=

 owner_repo,
            a 

=

 asset_name,
            t 

=

 tag_name,
            stderr 

=

 res

.

stderr))

    actual_sha256 

=

 gh

.

_calculate_sha256(gh, output)
    

if

 sha256 

and

 actual_sha256 

!=

 sha256:
        fail(

"sha256 mismatch: expected 

{}

 actual 

{}

"

.

format(sha256, actual_sha256))

    

if

 executable:
        res 

=

 gh

.

execute([

"chmod"

, 

"+x"

, output])
        

if

 res

.

return_code 

!=

 

0

:
            fail(

"marking file executable failed: "

 

+

 res

.

stderr)

    

return

 struct(
        success 

=

 

True

,
        sha256 

=

 actual_sha256,
    )



def

 

_download

(gh, owner, repo, tag_name, asset_name, output, executable 

=

 

False

,
    netrc 

=

 

None

, sha256 

=

 

""

):
    

"""download() that works with a GitHub release asset"""


    

if

 gh

.

which(

"gh"

):
        

return

 gh

.

_download_with_gh_cli(
            gh,
            owner 

=

 owner,
            repo 

=

 repo,
            tag_name 

=

 tag_name,
            asset_name 

=

 asset_name,
            executable 

=

 executable,
            sha256 

=

 sha256,
            output 

=

 output,
        )
    

else

:
        

return

 gh

.

_download_with_http_client(
            gh,
            owner 

=

 owner,
            repo 

=

 repo,
            tag_name 

=

 tag_name,
            asset_name 

=

 asset_name,
            executable 

=

 executable,
            netrc 

=

 netrc,
            sha256 

=

 sha256,
            output 

=

 output,
        )



def

 

_download_and_extract

(gh, owner, repo, tag_name, asset_name, netrc 

=

 

None

,
    sha256 

=

 

""

, strip_prefix 

=

 

""

):
    

"""download_and_extract() that works with a GitHub release asset"""


    download_file 

=

 

"downloaded_file.tar.gz"


    res 

=

 gh

.

download(
        gh,
        owner 

=

 owner,
        repo 

=

 repo,
        tag_name 

=

 tag_name,
        asset_name 

=

 asset_name,
        output 

=

 download_file,
        netrc 

=

 netrc,
        sha256 

=

 sha256,
    )
    gh

.

extract(download_file, stripPrefix 

=

 strip_prefix)
    gh

.

delete(download_file)
    

return

 struct(
        success 

=

 

True

,
        sha256 

=

 res

.

sha256,
    )



def

 

github_release_context

(repository_ctx):
    

return

 struct(
        

# Private members


        _calculate_sha256 

=

 _calculate_sha256,
        _download_ex 

=

 _download_ex,
        _get_github_auth_token 

=

 _get_github_auth_token,
        _get_github_release_id 

=

 _get_github_release_id,
        _get_github_release_asset_id 

=

 _get_github_release_asset_id,
        _download_with_http_client 

=

 _download_with_http_client,
        _download_with_gh_cli 

=

 _download_with_gh_cli,
        

# Forwarding methods to repository_ctx


        delete 

=

 repository_ctx

.

delete,
        execute 

=

 repository_ctx

.

execute,
        extract 

=

 repository_ctx

.

extract,
        os 

=

 repository_ctx

.

os,
        path 

=

 repository_ctx

.

path,
        read 

=

 repository_ctx

.

read,
        which 

=

 repository_ctx

.

which,
        

# Public members


        download 

=

 _download,
        download_and_extract 

=

 _download_and_extract,
    )

Once we have this class in place, we can then define the following repository rules:
Allow downloading a private GitHub release asset and use it as repository, similar to http_archive():
 1


 2


 3


 4


 5


 6


 7


 8


 9


10


11


12


13


14


15


16


17


18


19


20


21


22


23


24


25


26


27


28


29


30


31


32


33


34


35


36


37


38


39


40


41


42


43


44


45


46


47


48


49


50


51


52


53


54


55


56


57


58


59


60


61


# github_release_asset_repository: Download a release asset from a GitHub




# repo and use it as a Bazel repository, similar to http_archive.




#




# Created because downloading private release assets from GitHub is a PITA.



load(

":github_release_context.bzl"

, 

"github_release_context"

)



def

 

_impl

(ctx):
    gh 

=

 github_release_context(ctx)
    res 

=

 gh

.

download_and_extract(
        gh,
        owner 

=

 ctx

.

attr

.

owner,
        repo 

=

 ctx

.

attr

.

repo,
        tag_name 

=

 ctx

.

attr

.

tag_name,
        asset_name 

=

 ctx

.

attr

.

asset_name,
        strip_prefix 

=

 ctx

.

attr

.

strip_prefix,
        sha256 

=

 ctx

.

attr

.

sha256,
    )
    

if

 

not

 ctx

.

attr

.

sha256:
        

return

 {
            

"name"

: ctx

.

attr

.

name,
            

"owner"

: ctx

.

attr

.

owner,
            

"repo"

: ctx

.

attr

.

repo,
            

"tag_name"

: ctx

.

attr

.

tag_name,
            

"asset_name"

: ctx

.

attr

.

asset_name,
            

"strip_prefix"

: ctx

.

attr

.

strip_prefix,
            

"sha256"

: res

.

sha256,
        }

    

return

 

None



github_release_asset_repository 

=

 repository_rule(
    _impl,
    attrs 

=

 {
        

"owner"

: attr

.

string(
            mandatory 

=

 

True

,
            doc 

=

 

"The GitHub repo owner (my_org in https://github.com/my_org/my_private_ruleset)"

,
        ),
        

"repo"

: attr

.

string(
            mandatory 

=

 

True

,
            doc 

=

 

"The GitHub repo name (my_private_ruleset in https://github.com/my_org/my_private_ruleset)"

,
        ),
        

"tag_name"

: attr

.

string(
            mandatory 

=

 

True

,
            doc 

=

 

"The name of the tag associated with the GitHub release"

,
        ),
        

"asset_name"

: attr

.

string(
            mandatory 

=

 

True

,
            doc 

=

 

"The name of the asset contained within the GitHub release to download"

,
        ),
        

"sha256"

: attr

.

string(
            doc 

=

 

"The expected SHA256 checksum of the downloaded GitHub release asset"

,
        ),
        

"strip_prefix"

: attr

.

string(
            doc 

=

 

"A directory prefix to strip from the extracted files"

,
        ),
        

"netrc"

: attr

.

string(
            doc 

=

 

"Location of the .netrc file to use for authentication"

,
        ),
    },
)

Allow downloading a private GitHub release asset and use it as a file, similar to http_file():
 1


 2


 3


 4


 5


 6


 7


 8


 9


10


11


12


13


14


15


16


17


18


19


20


21


22


23


24


25


26


27


28


29


30


31


32


33


34


35


36


37


38


39


40


41


42


43


44


45


46


47


48


49


50


51


52


53


54


55


56


57


58


59


60


61


62


63


64


65


66


67


68


69


70


71


72


73


# github_release_asset_file: Like http_file(), but works with GitHub




# release assets.




#




# Created because downloading private release assets from GitHub is a PITA.



load(

":github_release_context.bzl"

, 

"github_release_context"

)



def

 

_impl

(ctx):
    downloaded_file_path 

=

 ctx

.

attr

.

downloaded_file_path 

if


        ctx

.

attr

.

downloaded_file_path 

else

 ctx

.

attr

.

asset_name

    

# Create file/ directory


    ctx

.

file(

"file/.sentinel"

, 

""

)

    

# Download file to file/ directory


    gh 

=

 github_release_context(ctx)
    gh

.

download(
        gh,
        owner 

=

 ctx

.

attr

.

owner,
        repo 

=

 ctx

.

attr

.

repo,
        tag_name 

=

 ctx

.

attr

.

tag_name,
        asset_name 

=

 ctx

.

attr

.

asset_name,
        sha256 

=

 ctx

.

attr

.

sha256,
        netrc 

=

 ctx

.

attr

.

netrc,
        executable 

=

 ctx

.

attr

.

executable,
        output 

=

 

"file/

{}

"

.

format(downloaded_file_path),
    )

    

# Define workspace and build files so that @repository//file works


    ctx

.

file(

"WORKSPACE"

, 

"workspace(name = 

\"

{name}

\"

)"

.

format(name 

=

 ctx

.

name))
    ctx

.

file(

"file/BUILD.bazel"

, 

"""


filegroup(


    name = "file",


    srcs = ["

{downloaded_file_path}

"],


    visibility = ["//visibility:public"],


)


"""

.

format(downloaded_file_path 

=

 downloaded_file_path))
    

return

 

None



github_release_asset_file 

=

 repository_rule(
    _impl,
    attrs 

=

 {
        

"owner"

: attr

.

string(
            mandatory 

=

 

True

,
            doc 

=

 

"The GitHub repo owner (my_org in https://github.com/my_org/my_private_ruleset)"

,
        ),
        

"repo"

: attr

.

string(
            mandatory 

=

 

True

,
            doc 

=

 

"The GitHub repo name (my_private_ruleset in https://github.com/my_org/my_private_ruleset)"

,
        ),
        

"tag_name"

: attr

.

string(
            mandatory 

=

 

True

,
            doc 

=

 

"The name of the tag associated with the GitHub release"

,
        ),
        

"asset_name"

: attr

.

string(
            mandatory 

=

 

True

,
            doc 

=

 

"The name of the asset contained within the GitHub release to download"

,
        ),
        

"sha256"

: attr

.

string(
            doc 

=

 

"The expected SHA256 checksum of the downloaded GitHub release asset"

,
        ),
        

"netrc"

: attr

.

string(
            doc 

=

 

"Location of the .netrc file to use for authentication"

,
        ),
        

"downloaded_file_path"

: attr

.

string(
            doc 

=

 

"Path assigned to the file downloaded (defaults to asset_name)"

,
        ),
        

"executable"

: attr

.

bool(
            default 

=

 

False

,
            doc 

=

 

"Mark the downloaded file as executable"

,
        )
    },
)

With all this plumbing in place, downloading private GitHub release assets becomes as simple as:
 1


 2


 3


 4


 5


 6


 7


 8


 9


10


11


12


13


14


15


16


17


# WORKSPACE


github_release_asset_repository(
    name 

=

 

"my_private_ruleset"

,
    owner 

=

 

"my_org"

,
    repo 

=

 

"my_private_ruleset"

,
    tag_name 

=

 

"release-1.0"

,
    asset_name 

=

 

"my_private_ruleset-1.0.tar.gz"

,
)

github_release_asset_file(
    name 

=

 

"my_private_tool"

,
    owner 

=

 

"my_org"

,
    repo 

=

 

"my_private_tool"

,
    tag_name 

=

 

"release-1.0"

,
    asset_name 

=

 

"my_private_tool-linux-amd64"

,
    executable 

=

 

True

,
)